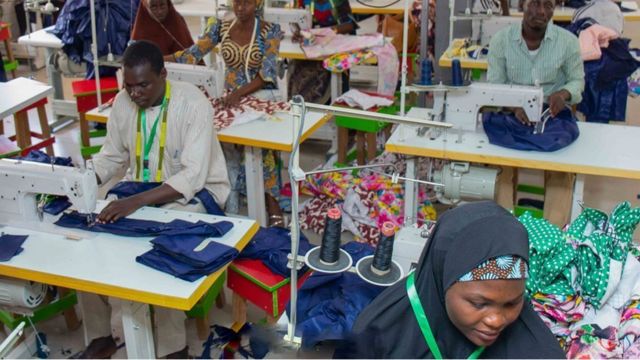 The objective of the FG MSME CRM & MIS Platform is to help with the digital registration, onboarding and management of Micro, Small and Medium Enterprises for the Federal Government Survival Fund Program. The program includes Payroll Support, Guaranteed Offtake and MSME Grant. The CRM & MIS Platform will also enable the inventory management of the Guaranteed Offtake Scheme. This program is part of the Economic Sustainability Plan, which aims to support and protect these businesses from the potential vulnerabilities brought about by the COVID-19 pandemic.
MSME Payroll Support
The MSME Payroll Support Scheme is a survival fund that will make payroll support available to save jobs and sustain local production.
STEPS FOR REGISTRATION
STEP 1:
Personal registration
To register, you must be the Founder/ Proprietor/ Administrator of the MSME.
Register your personal details to start the payroll support application. Instructions at the top of the form will guide you on the required fields that need to be filled to complete the initial registration.
STEP 2:
Activate your account
You will receive an activation code on the mobile number and email address you registered with. You will need this code to activate your account. Please ensure you have access to the phone number or email address you will register with in order to complete your initial registration.
STEP 3:
Organization registration
After you have successfully activated your account, you will need to login and register your Organization. To complete this stage, you will need your CAC Number, SMEDAN Number, Tax ID (optional) and the organization's bank account details.
STEP 3:
Completing the payroll support application
You will receive an email with the list of requirements needed to complete the application. These include the beneficiary employees details (not more than 10 employees), proof of previous salary payments to the beneficiary and all other supporting documents.
Note: There are other Category which are yet to be opened for the Survival Fund Application,
Always Re-visit to apply in a time soon.
MSME Grant

Guaranteed Offtake

Formalization Support